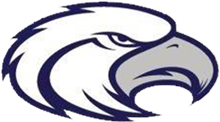 By Coach Jones 5/08/2023
Summer Practice for Incoming Freshman will start on Monday, June 5th at 4pm. You must have the following completed in order to start practice:
Create an account and register at homecampus.com. Instructions can be found here: View Instructions
Complete Physical (Bring with you on first day) Click Here for Form
Make sure you bring cleats AND closed toe shoes. We will provide locks and issue lockers to store their personal belongings.
---